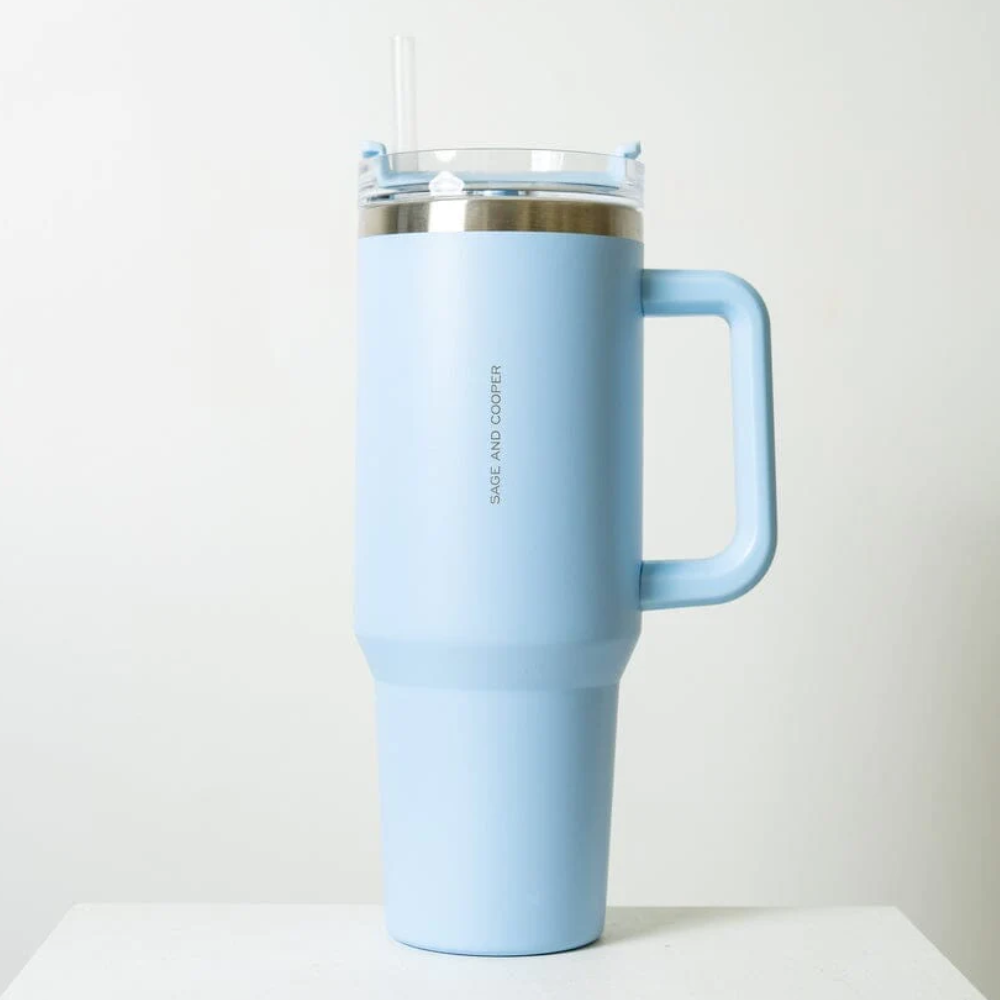 The 1.2L Hippo Bottle will keep you hydrated all day long.This double walled bottle is built to hold your favourite cold and hot beverages, keeping the, cold for up to 11 hours and hot for up to 7 hours.
Each bottle is strong and durable, from its handle to a convenient screw-on clear straw lid with a twist closure, giving you the option of drinking with or without the removable straw.
made of 304 stainless steel inner and 201 stainless steel outer with powder coating, and BPA free materials, Sage and Cooper can guarantee you a long-lasting bottle.
★★★★★

I come in for every special occasion. It's always a nice place to buy gifts and for yourself as well. The shop smells nice and there is great and friendly service. It's a beautiful space and makes you want to buy one of everything the way it's laid out."

Janelle

Victoria Park
★★★★★

I come in regularly after my hair cut. There's a variety of gifts and something for everyone. I don't have a girlfriend yet, but I have this shop on my radar for future gifts.

Rik

Como
★★★★★

"I think this shop is very pretty"
Jeremy's mother Christelle brings Jeremy in every week for a wander around the toy room and to buy him a little treat. How lovely is that!

Jeremy (4 yrs old)

South Perth