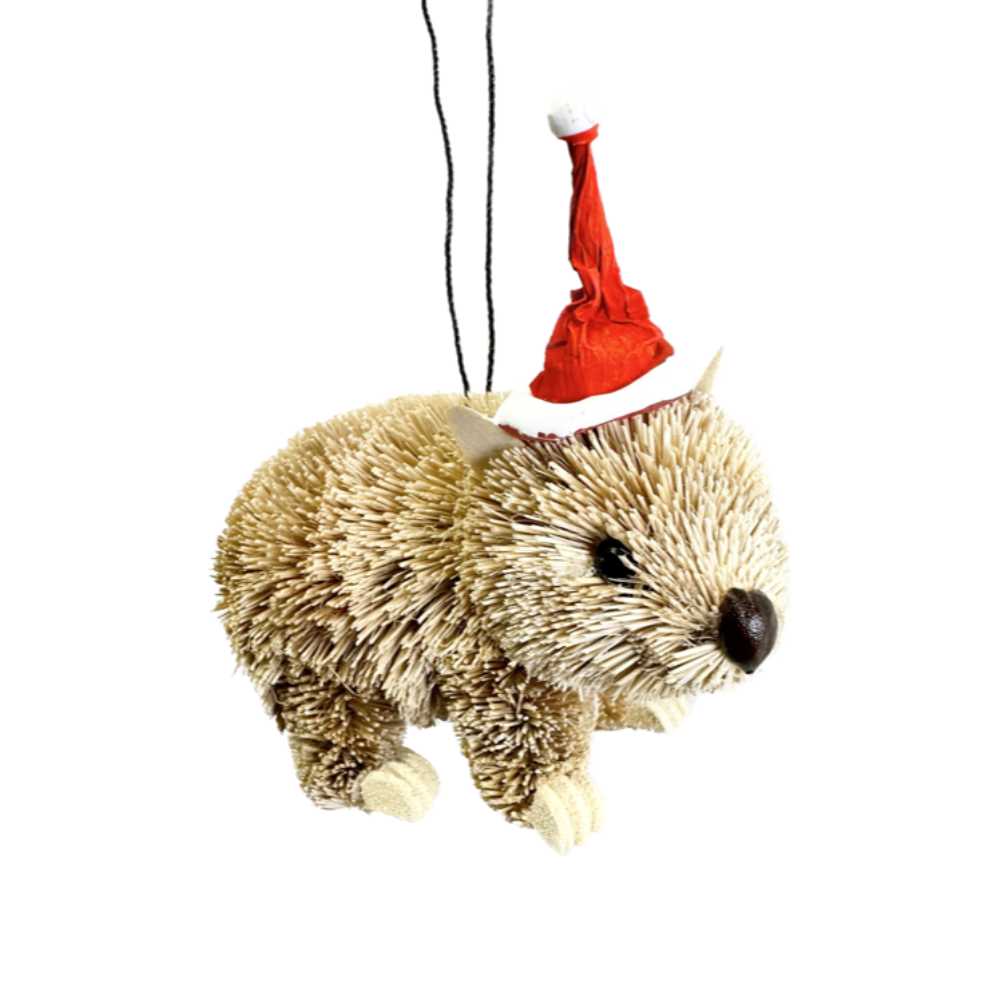 PURE AUSSIE CHRISTMAS... At last... Gorgeous, hand made "Australian" Animal Christmas Tree Ornaments.
The perfect addition to your Aussie Christmas tree this Christmas. This beautifully designed Christmas Tree Ornament will bring the true Aussie Christmas Spirit into your home this Christmas. Collect the whole range. Lovingly made of all natural Buri Palm fibre and decorated with nuts, seeds, corn husk and all natural products. You can be sure these quirky little fellas will sit proudly on any Christmas Tree this festive Season.
For home: The perfect addition to your Aussie Christmas themed Tree this Christmas Season. Your lounge, bedroom, office or workplace! A wonderful talking piece to bring the true spirit of Aussie Christmas Into your home this year.
As a gift: What better gift for a loved one in Australia or Overseas. Very light and strong so easy to send to friends or relatives overseas.
Environmentally friendly: Made from Palm Waste products (Yes that is correct, Palm Waste stalks), These gorgeous critters are 100% biodegradable and 100% environmentally sustainable.
30 to choose from: Choose from our huge range of products, including 30 of these gorgeous Christmas Tree Ornaments
★★★★★

I come in for every special occasion. It's always a nice place to buy gifts and for yourself as well. The shop smells nice and there is great and friendly service. It's a beautiful space and makes you want to buy one of everything the way it's laid out."

Janelle

Victoria Park
★★★★★

I come in regularly after my hair cut. There's a variety of gifts and something for everyone. I don't have a girlfriend yet, but I have this shop on my radar for future gifts.

Rik

Como
★★★★★

"I think this shop is very pretty"
Jeremy's mother Christelle brings Jeremy in every week for a wander around the toy room and to buy him a little treat. How lovely is that!

Jeremy (4 yrs old)

South Perth