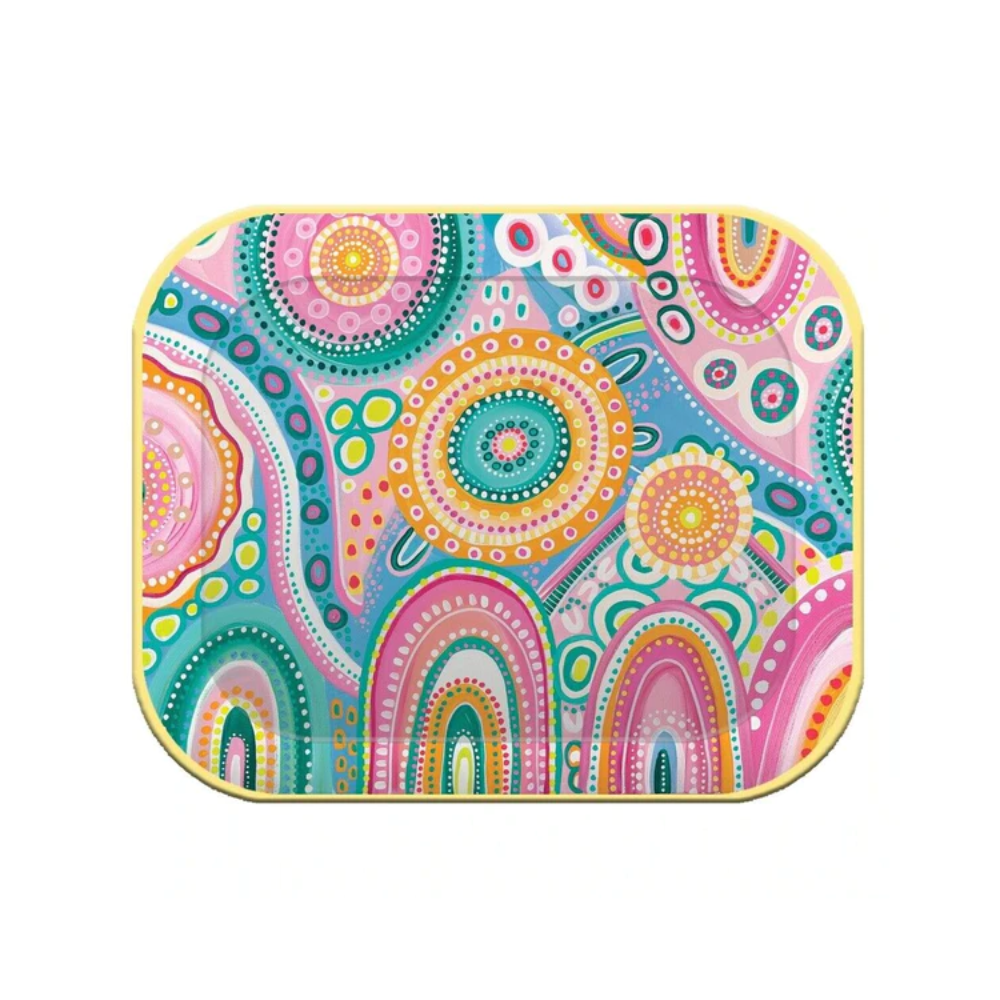 Illustrated melamine tray featuring the stunning artwork of Contemporary First Nations Artist, Holly Sanders.
Contemporary Aboriginal Artist, Holly Sanders, is a proud Bundjalung woman. Through her art, she aims to share her stories, culture, and Country in a contemporary way. The colours and patterns used in her work are inspired by her ancestral homeland, Bundjalung Country of Australia's East Coast. Painting is important for her identity, well-being and expresses the way she understands and respects her culture, ancestors, and Country. Her art is a reflection of her connection to Country and used to develop a modern interpretation of her Aboriginal culture.
Illustrated melamine tray.
Size: 13cm x 9cm
Dishwasher safe.
★★★★★

I come in for every special occasion. It's always a nice place to buy gifts and for yourself as well. The shop smells nice and there is great and friendly service. It's a beautiful space and makes you want to buy one of everything the way it's laid out."

Janelle

Victoria Park
★★★★★

I come in regularly after my hair cut. There's a variety of gifts and something for everyone. I don't have a girlfriend yet, but I have this shop on my radar for future gifts.

Rik

Como
★★★★★

"I think this shop is very pretty"
Jeremy's mother Christelle brings Jeremy in every week for a wander around the toy room and to buy him a little treat. How lovely is that!

Jeremy (4 yrs old)

South Perth