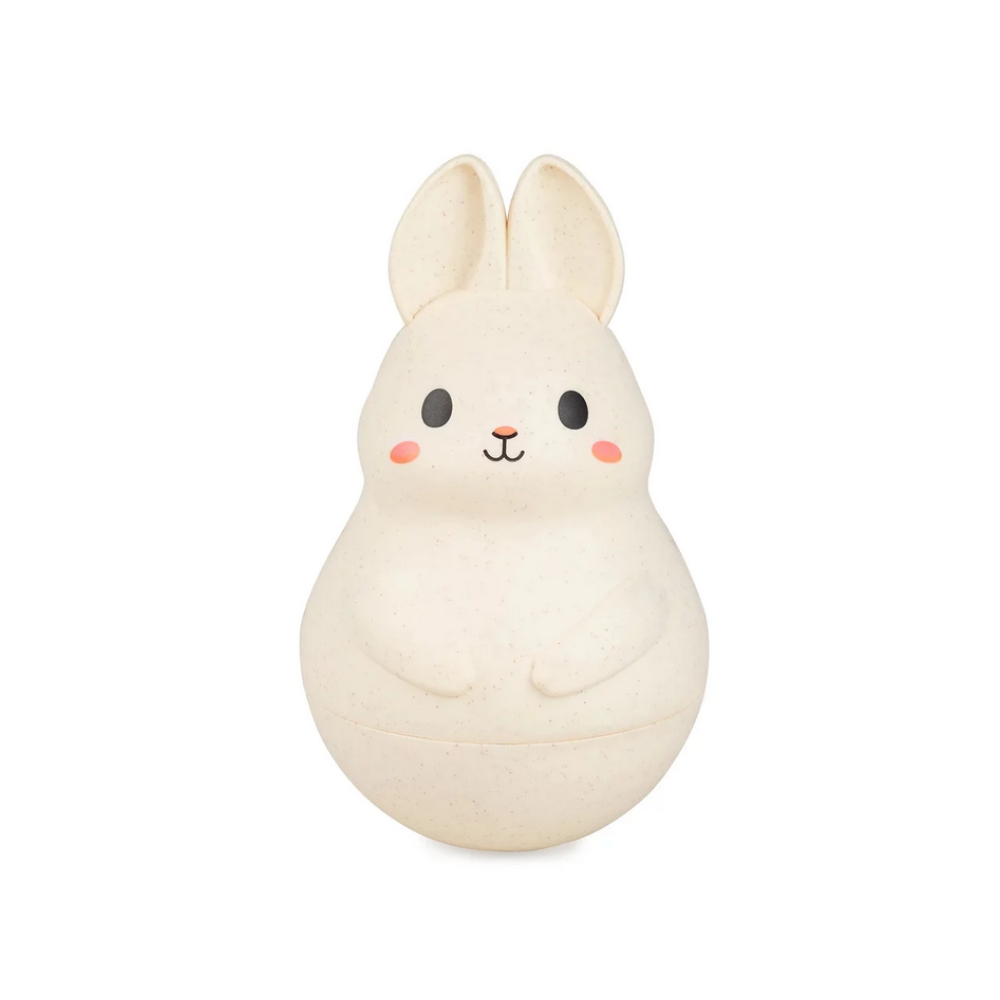 Roly Poly Bunny loves being pushed, pulled or knocked over — always bobbing up for more fun.
Bunny's rounded, weighted bottom will always spin her back upright for more play. And as she rolls around she makes a lovely tinkling bell sound, for additional sensory stimulation.
Ideal for babies learning to crawl, Bunny's wobbling action entices little ones to reach out and push. The repetitive action improves hand-eye coordination and fine motor skills, all the while helping to develop an understanding of cause and effect Bunny's ears offer a great grip point for small hands.
This product is part of their new ECO Range created using bio-plastic.
Roly Poly Bunny features:
Body ABS plastic, ears TPE rubber — free from phthalates, PVC, cadmium, BPA and lead

Independently product tested to Australian standards AS/NZS 8124.1 and ASTM (USA) and CE (Europe)

Measures 13cm x 11cm
This product is labelled to communicate our charity partnership with Foundation for National Parks & Wildlife.
★★★★★

I come in for every special occasion. It's always a nice place to buy gifts and for yourself as well. The shop smells nice and there is great and friendly service. It's a beautiful space and makes you want to buy one of everything the way it's laid out."

Janelle

Victoria Park
★★★★★

I come in regularly after my hair cut. There's a variety of gifts and something for everyone. I don't have a girlfriend yet, but I have this shop on my radar for future gifts.

Rik

Como
★★★★★

"I think this shop is very pretty"
Jeremy's mother Christelle brings Jeremy in every week for a wander around the toy room and to buy him a little treat. How lovely is that!

Jeremy (4 yrs old)

South Perth